Catherine Stanziola
(She/Her)
LMSW-C, GC-C, SSW
My name is Catherine Stanziola, and I am the owner and therapist at Silver Circle Counseling and Therapeutic Services, PLLC. Inspired by life experience and a deep appreciation and compassion for the human condition, I received my master's degree in Social Work from Wayne State University in 2014. I began my career as a school social worker in Macomb and Oakland Counties, where I had the privilege of working extensively with children and adolescents experiencing a diverse range of disabilities, mental health needs, and difficult life stressors. In 2018, my passion for helping individuals and families access needed supports, and my strengths in connecting and developing rapport and relationships led to the opening of Silver Circle Counseling and Therapeutic Services. Today, I am proud to work with individuals struggling with grief and loss, anxiety, OCD, or are having difficulty because of a stressful event or time of life. I have a special interest in helping concerned parents learn new ways to support their anxious child, alleviate anxiety and build confidence. I am excited to be a trained provider in Supportive Parenting for Anxious Childhood Emotions (SPACE), which you can learn more about here.
As a Licensed Clinical Social Worker, my practice is aligned with the ethical principles and standards set forth in the National Association of Social Workers (NASW) Code of Ethics. Clients can expect that the core values of my profession will be reflected in my work and within the therapeutic relationship:
More information regarding the Code of Ethics can be found here.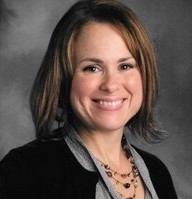 CREDENTIALS
Licensed Master Social Worker – Clinical
State of Michigan Board of Social Work
License number: 6801097011
Certified Grief Counselor
American Academy of Grief Counseling
School Social Worker
Michigan Department of Education
PROFESSIONAL ASSOCIATIONS
National Association of Social Workers